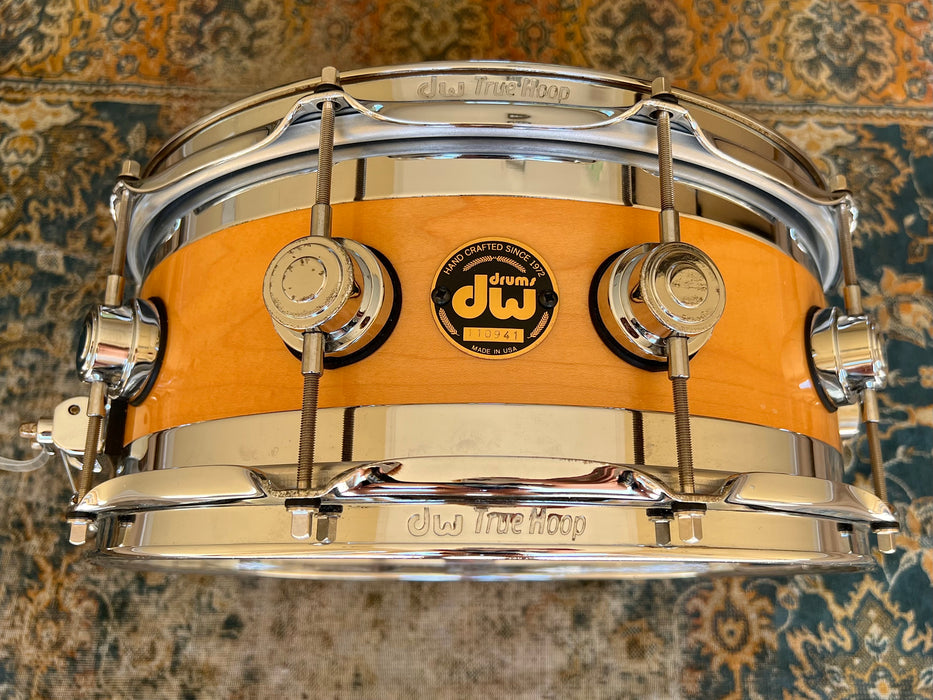 DW EDGE 6" X 14" Snare owned by the Great JOHN GUERIN Clean!
Original price
$1,399.99
-
Original price
$1,399.99
Here's a stunning earlier DW EDGE Snare that sounds phenomenal and belonged studio legend, John Guerin. And yes, it's one of the best sounding Edge snares I've ever heard. The wood has aged 25 years. 


As many of you may know, John Guerin was a force in the studio laying down tracks with The Byrds, Zappa, Sinatra, Thelonious Monk, Lou Rawls, The Beach Boys, Ella Fitzgerald just to name a few. And yes, that is his signature drum sound on Hawaii-Five-O! 


His discography is an alphabet of A-list artists and this beautiful early DW EDGE snare was his. 


Heavy duty Earlier Gold Badge Natural Maple/Brass Hybrid DW EDGE 6" X 14" Snare Drum in fantastic condition! 


This beauty was factory upgraded at DW with TRUE HOOPS and the Mag Throwoff and Butt Plate. 


DW Truetone wires and factory bottom head.  Top is a Remo Controlled Sound. 


Absolutely fantastic attack and projection - complements of the Brass Hybrid Shell while the Maple adds warmth and a woody tone. 


Incredible shape.  Very clean. Can be used on any style. 


These cost $2000 new. I'm not even kidding. 


This one is one of the best sounding DW Edge Snare drums I've ever heard and it has a wonderful provenance. 


John's work lives on in the songs we hear every day.