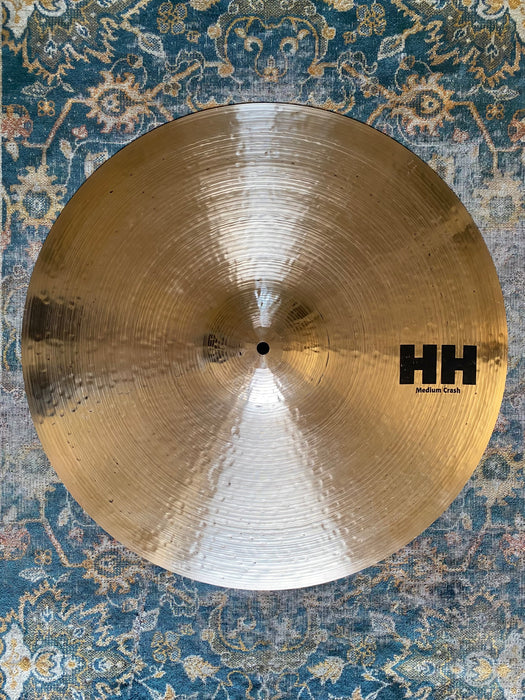 Hard to Find SABIAN HH Hand Hammered 20" Medium Crash Smooth Ride MINT 2366 g
Original price
$399.99
-
Original price
$399.99
Here's one of those jack-of-all-trades cymbals that can occupy many positions on the drum set and is incredibly hard to find.


Immaculate Condition and seldom seen, HAND HAMMERED Sabian HH Medium Crash in the robust 20" size!


As you can see this is one of the newer re-designed HHs which are some of Sabians nicest (and often overlooked) cymbals.


What makes this such a standout 20" is that although it is marvelous BIG crash, it makes an incredibly sweet sounding MELLOW Ride.


It plays like a Sabian Andre Ceccarelli Hot Ride or the HH Vintage Ride. That's the vibe.  It's THAT warm and mellow. 


2366 grams. 


An amazingly full sounding dark Medium Crash that roars when laid in to at the edge.


Or use it as a mellow and slightly complex Medium Thin HH Ride. Have a listen to the video.


Great stick attack as a ride. Full and billowing wash as a crash. Terrific bell that has no problem cutting through a mix. 



Immaculate condition.  You never see these outside a stock photo.   It's Perfect.