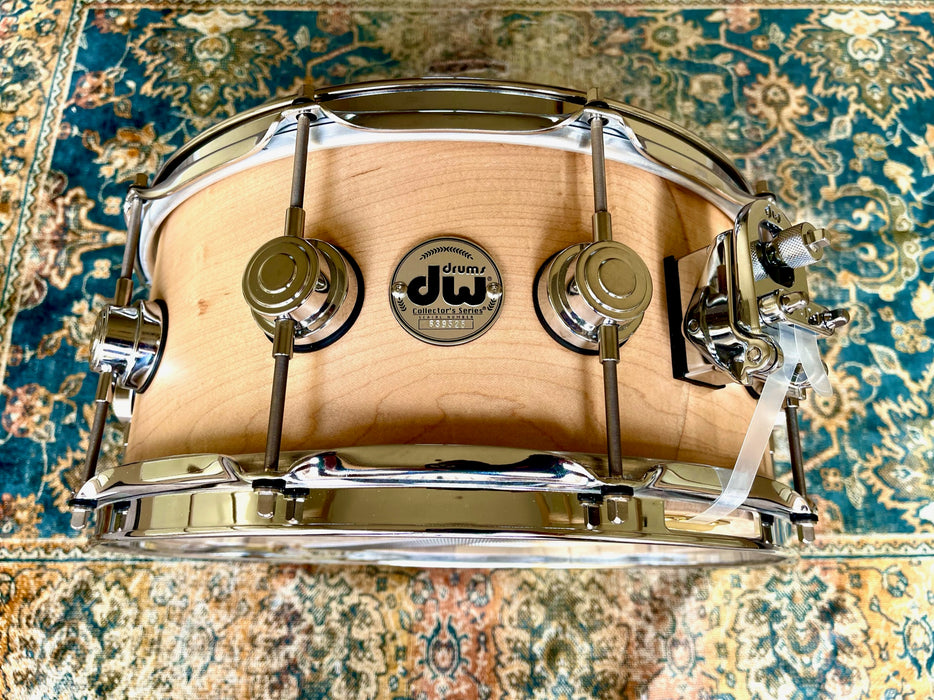 IMMACULATE DW SOLID SHELL Maple Deep 6.5" X 14" Snare Drum
Original price
$899.99
-
Original price
$899.99
Here's a DW Snare you don't often see.  And it's one of the best snare drums they offer.


USA Made DW SOLID SHELL Maple Snare in the DEEP 6.5" X 14" Size.   


As you can see this drum is in perfect shape. 


Natural Maple. Factory perfect everything. 


Factory DW tag on the inside. Shell note is an "E."


DW Mag Throw Off and 3 point butt plate.


Famous DW TRUE HOOPS.


Double DW Badge.


10 Turret Lug design.


Factory DW Truetone Wires are perfect.


DW bottom head. Top Head is a Remo (mild use.)


Stunning Natural Maple Finish.


I have it tuned fully open so you can hear the warmth and fatness of the Solid Maple shell. It has a broad tuning range and the DEEP 6.5" size gives it much more low end and UMPH than the more common 5".


If you're searching for a killer-sounding DW Snare sound (which can sometimes be elusive) this deep 6.5"  SOLID is the way to go. 


Why the hell spend $800 on a PLY drum? Get this SOLID. 



Hard to actually find outside an expensive Special Order.