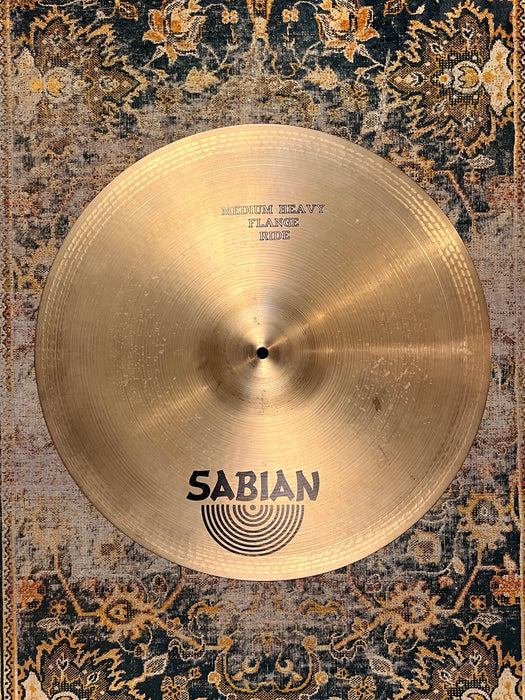 The First Sound Control? Vintage Sabian FLANGE RIDE Medium Heavy 20" 2159 g
Original price
$279.99
-
Original price
$279.99
Wow!!  Here's a super rare Sabian….from the very first years of existence!


The first Sound Control?  Well pretty damn close! Look at the hammering on the edge of this FLANGE RIDE - hell it's not even dubbed a "Sound Control"  it's before they even had that Series.


Extremely Early Vintage Sabian - like 1981 or '82 Medium Heavy FLANGE RIDE 20" is fantastic condition.


This rare beauty is from that tense time when Sabian was brand new to the scene and trying to usurp big brother - literally big brother - Armand Zildjian.


And Sabian's penchant for experimentation was apparent even way back then - it shows up on this 20". They were working their asses off to be able to compete in the rapacious cymbal market.


At 2159 grams this Flange Ride has a beautiful and unique hammered edge that indeed flanges upwards and mellows out this Vintage 20". It's like it borrowed a cup of PANG - there's a light mellowness to this 20".


Generous rounded over bell gives way to a gentle curved profile. Terrific stick definition with a warmth and controlled brightness. Penetrating bell cuts a mix well.


Extremely rare. Amazing shape for being 40 years old.  A snapshot of cymbal history that's an inspiration to play - for the tone and for what it represents!



Very rare.